Leather colour
Leather availability changes often. See the Bespoke section to see the pictures of every leather offered.
Thread colour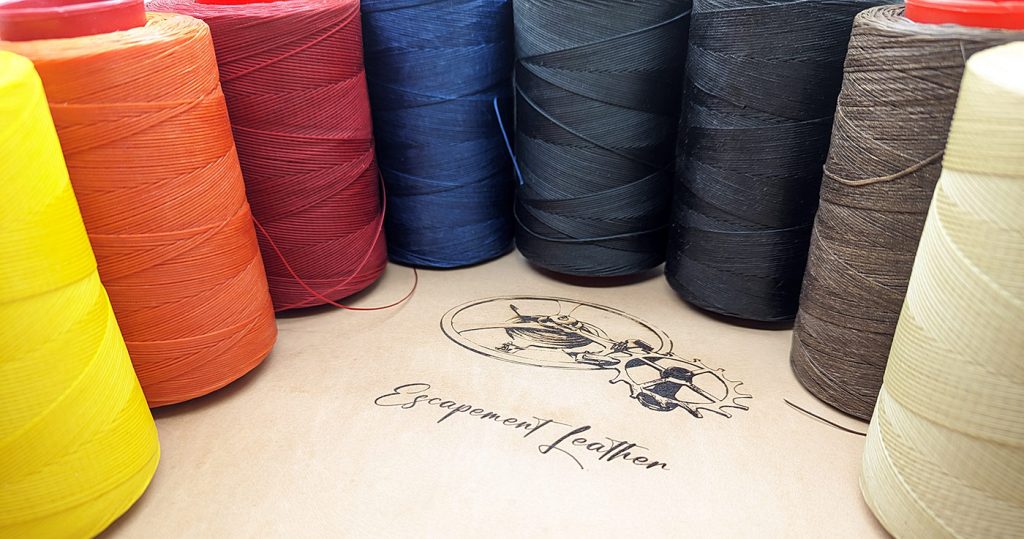 I mostly use Ritza Tiger thread imported from Germany for most of my leather projects. It is waxed and braided polyester, UV resistant, durable and looks very consistent.
It is available in Yellow, Orange, Red, Blue, Dark Gray, Black, Brown and Beige colours.